Today at a Glance:
Quote: Distraction is irrelevant

Reading: Learning from the Law of Jante

Podcast: How to Embrace Conflict

Tweet: Be simple-minded

Product: Email drafts in the background

Work: The future of work is small, productive, and flat
---
#QUOTE
The successful warrior is the average man, with laser-like focus. --Bruce Lee
Distraction is irrelevant when focused on a singular, specific goal leading to inevitable success.
---
#READING
"Law of Jante": The grim Danish philosophy that actually makes people happy
//bigthink
The Jante Law emphasizes accepting mediocrity and embracing the idea that most people are average, leading to better psychological health and happiness in Danes.
This is in contrast to the US, where striving for excellence is the norm and being average is not acceptable (think: if you're not first, you're last).
While this may lead to US leadership in certain areas, it's best to adopt a hybrid approach, using the energy to excel in one domain and embracing the Jante Law in others.
Happiness lies in the gap between expectations and results, where setting unrealistically high expectations leads to depression, while surpassing average expectations leads to ecstasy.
The key is to avoid comparing oneself to others and instead focus on self-improvement.
For example, if I decide to bike up Hawk Hill, there is no way I'm going to beat top Strava KOM (currently 5m 37s), rather I can strive to surpass my previous personal best.
The focus should always be on oneself, not others.
---
#PODCASTS
How to embrace conflict with Ray Dalio
//mastersofscale
Tips from Ray Dalio on how to engage in constructive conflict: asking for feedback, being transparent with oneself and others
Leverage the Socratic method between individuals to make progress

Seeking agreement can lead to confirmation bias, but constructive conflict can be beneficial

Why you should ask people what's wrong with your idea
---
#TWEET
I'm so simple-minded. When people start throwing jargon and confusing things, I usually just ask:
"What is the use case?"

"What does it do?"

"Why do you need this?

wordcounter.net
, which is literally, a word counter, has around 7m visitors per month! At $6 CPM that's $500k a year for a website that tells you how many words there is in the text you just pasted! Wild!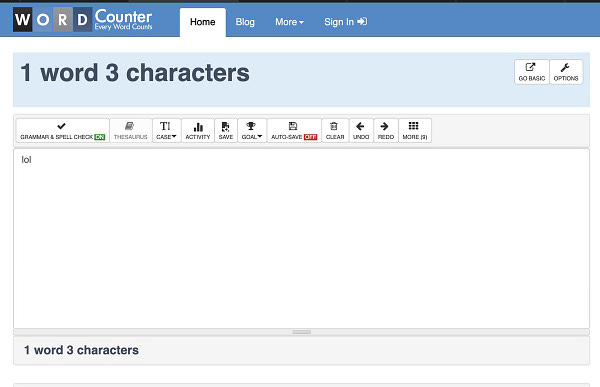 Omg, I use these things all of the time. It's crazy how much simple websites like this can make when it solves a specific need.
😂
---
#PRODUCT
AI-powered email drafting tool that pre-drafts your email responses in the background.
This is pretty cool, and I have been waiting for this tool for a while. There are going to be a bunch of them, so I expect the basic versions to be free or very cheap, and then I bet many will add additional features (e.g. write using your previous responses as seed data).
I can't wait until email is simply AI talking to AI. It will be complete chaos.
---
#WORK
The general trend for companies in 2023 is to:
Focus on cash flow (i.e. increase prices, cut costs)

Flatten the org (i.e. layoffs, managers to become ICs)
I don't think this is at all unusual in this market and on the surface, it seems short-term. Though, I believe there are dynamics at play that will enable people to prioritize and focus more than before.
Longer-term, I see this becoming the norm and companies will stay smaller, get more done, and be flatter.